What is Your Dog Thankful For?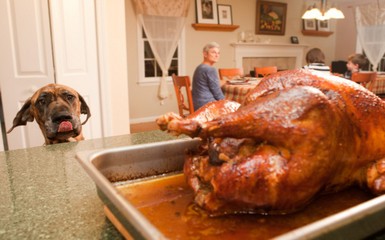 What is your dog thankful for today?
That's something of a trick question, I think.  Dogs absorb so much joy from everything they do – work or play – that they appear to be thankful for everything.  I hope we can learn from our dogs this Thanksgiving, and take joy in the little, mundane things as well as the big feasts.  That attitude of Thanksgiving would follow us throughout our lives and make each day brighter.